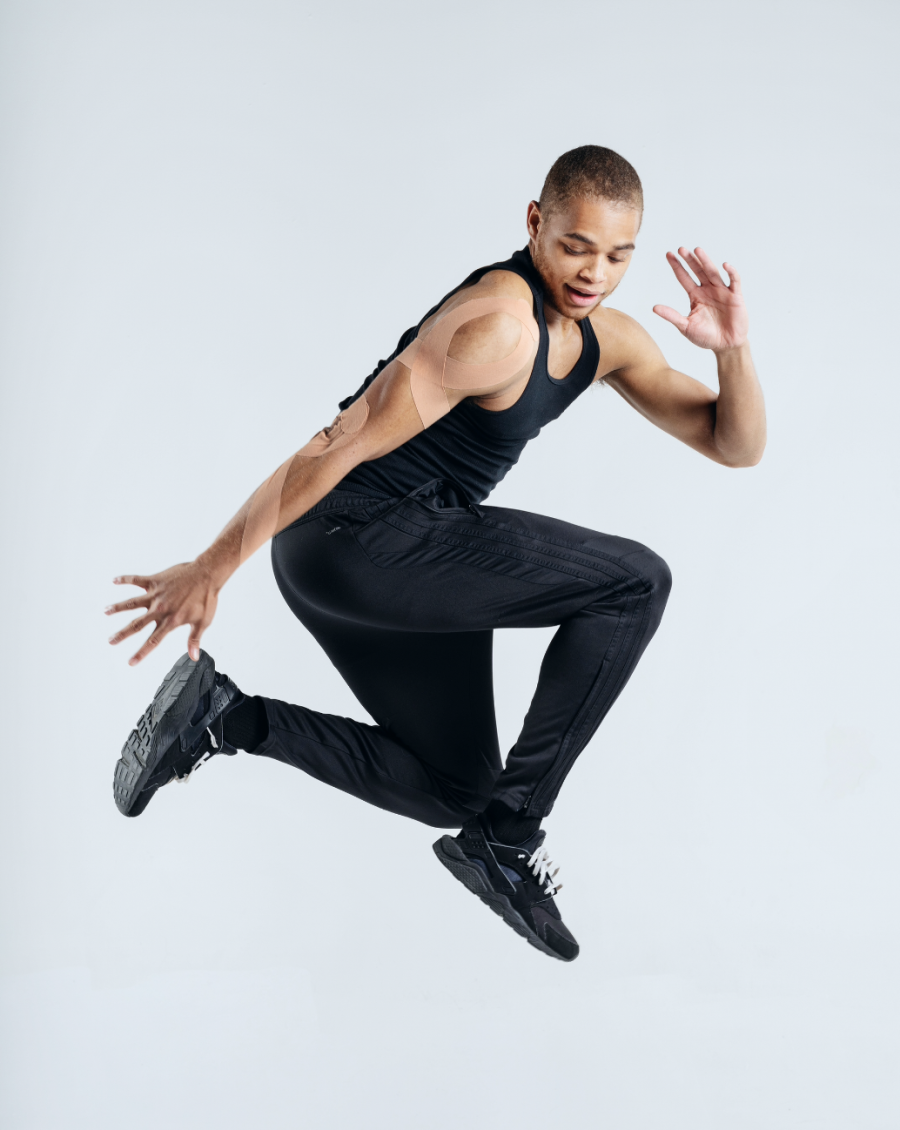 Kinesiology Tape
$ 14.00
Kinesiology tape can be applied to support muscles, ligaments and tendons of the body. Révolutionnaire Kinesiology Tape is available in 4 shades of nude to seamlessly blend into your skin tone and provide support to help you recover from injuries. 
Information
Information
Shipping
We currently ship within the United States and Canada.
Sizing
SIZING NOTE FOR OUR RÉVOLUTIONNAIRE BY ROOTS COLLECTION:
The collection follows Roots One Size format. Please review size chart below to ensure best fit.
SIZE 1 = Men XXS, Women XS
SIZE 2 = Men XS, Women S
SIZE3 = Men S, Women M
SIZE 4 = Men M, Women L
SIZE 5 = Men L, Women XL
SIZE 6 = Men XL, Women XXL
SIZE 7 = Men XXL, Women 3XL
SIZE 8 = Men 3XL, Women 4XL
Return & exchange
If you are not satisfied with your purchase you can return it to us within 14 days for an exchange or refund. More info.
Specifications
| | |
| --- | --- |
| color | Shade 2, Shade 3, Shade 4, Shade 5 |
| brand | Révolutionnaire |
Description
Relieve those areas of discomfort with a revolutionary tape that supports your muscles, joints, and ligaments.
Our Kinesiology Tape matches your skin color for a perfect application so you can keep moving. 
This pain-alleviating tape helps to relieve the pressure on the fascia within the body and promotes the flow of white blood cells and lymphatic fluid. These features combined reduce inflammation and swelling for fast support in discomfort areas. Feel instant relief and go undetected with a tape that adheres to your skin.
Remove Kinesiology Tape by applying a body oil and gently removing the tape from the skin starting from the lowermost section of tape

If you have particularly sensitive or thin skin, consider applying a small test patch to the skin for 12 hours to test for irritation

Kinesiology Tape should not be applied to wounds, sunburned skin or any irritated area 

Do not use Kinesiology Tape if allergic to latex, acrylic adhesive, elastane or related items

Shave excess hair from the necessary area before applying to limit irritation during removal