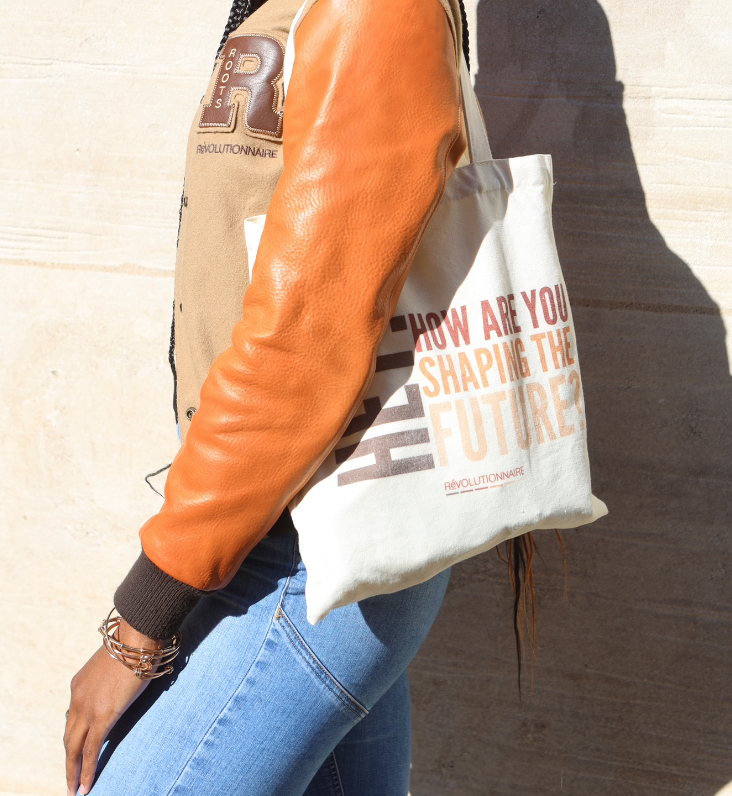 Canvas Tote Bag
$ 25.00
In stock
Information
Information
Shipping
We currently ship within the United States and Canada.
Sizing
SIZING NOTE FOR OUR RÉVOLUTIONNAIRE BY ROOTS COLLECTION:
The collection follows Roots One Size format. Please review size chart below to ensure best fit.
SIZE 1 = Men XXS, Women XS
SIZE 2 = Men XS, Women S
SIZE3 = Men S, Women M
SIZE 4 = Men M, Women L
SIZE 5 = Men L, Women XL
SIZE 6 = Men XL, Women XXL
SIZE 7 = Men XXL, Women 3XL
SIZE 8 = Men 3XL, Women 4XL
Return & exchange
If you are not satisfied with your purchase you can return it to us within 14 days for an exchange or refund. More info.
Specifications
Description
Our reusable canvas tote bags are inspired by our Révolutionnaire Series: "Hey! How Are You Shaping The Future?" HHAYSTF features young changemakers who are selflessly using their time and resources to shape a better tomorrow for generations to come. Watch new episodes of "Hey! How Are You Shaping The Future?" on our Instagram and TikTok: @revolutionnaire.co