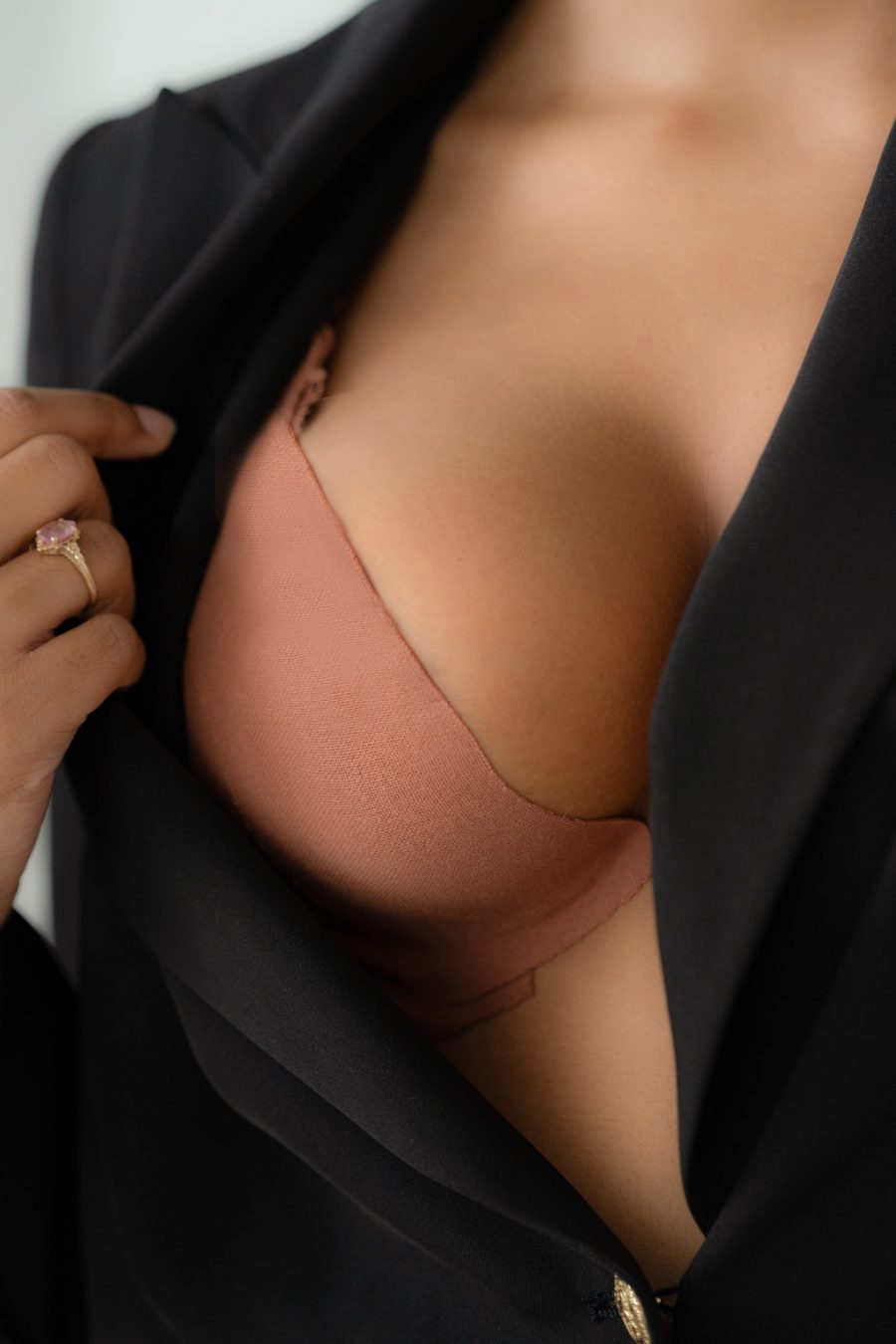 Relevé Body Tape + Nipple Pasties
$ 19.00
Lift, shape, and support your bust with our Relevé Body Tape that will surely be your number one bra replacement.  Comes with 6 free Révolutionnaire Nipple Pasties for the perfect combination of comfort and coverage for all skin tones. 
Available in a diverse range of nude shades to celebrate the skin you're in.
Information
Information
Shipping
We currently ship within the United States and Canada.
Sizing
SIZING NOTE FOR OUR RÉVOLUTIONNAIRE BY ROOTS COLLECTION:
The collection follows Roots One Size format. Please review size chart below to ensure best fit.
SIZE 1 = Men XXS, Women XS
SIZE 2 = Men XS, Women S
SIZE3 = Men S, Women M
SIZE 4 = Men M, Women L
SIZE 5 = Men L, Women XL
SIZE 6 = Men XL, Women XXL
SIZE 7 = Men XXL, Women 3XL
SIZE 8 = Men 3XL, Women 4XL
Return & exchange
If you are not satisfied with your purchase you can return it to us within 14 days for an exchange or refund. More info.
Specifications
| | |
| --- | --- |
| brand | Révolutionnaire |
| color | Shade 2, Shade 3, Shade 4, Shade 5 |
Description
Relevé Body Tape is Révolutionnaire's signature bra replacement tape, also known as boob tape. Our Body Tape can be worn in a wide variety of ways to provide braless support and a Relevé under any garment. Our Body Tape is the perfect braless solution for cup sizes A-G. Each roll of Body Tape comes with six free Révolutionnaire Nipple Pasties to ensure that you have total comfort and coverage. Relevé Tape is made from medical-grade, sweat proof adhesive and can be worn for up to 8 hours to give you the best boob tape experience. 
Remove Relève tape by applying a body oil and gently removing the tape from the skin starting from the lowermost section of tape.  

If you have particularly sensitive or thin skin, consider applying a small test patch to the skin for 12 hours to test for irritation

Relevé Body Tape should not be worn for more than 12 hours and should not be applied to wounds, sunburned skin or any irritated area. 

One Time Use 

Do not use Relevé Body Tape if you are allergic to latex, acrylic adhesive, elastane or related items. 

Always wear nipple pasties or nipple covers under Relevé Body Tape to avoid irritation.